We're on a mission to
Circularity
Innovation is our second name, part of our essence and mission is about experimenting with new materials and finding new ways to reduce our carbon footprint and make the fashion world more sustainable.
Use your own fashion waste to
Close your loop
Turn your fashion waste -like old shoes and clothes- into valuable material for your store, using no new fossil fuels.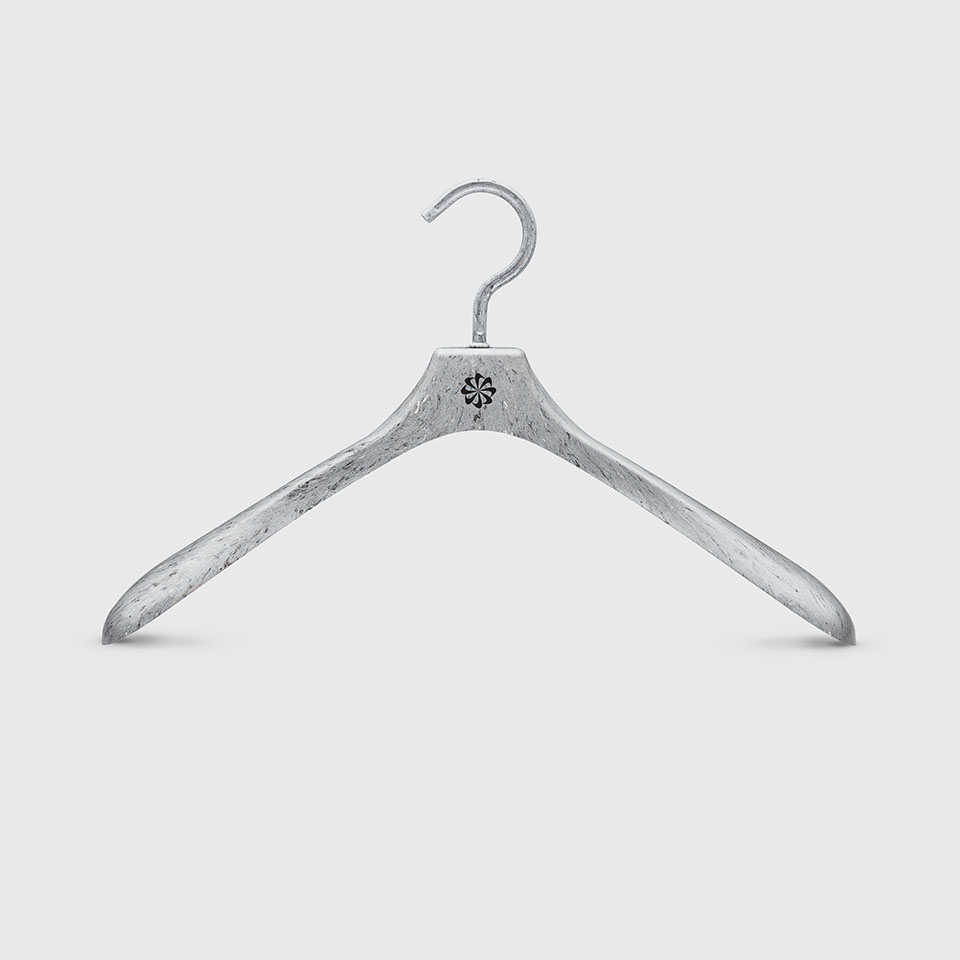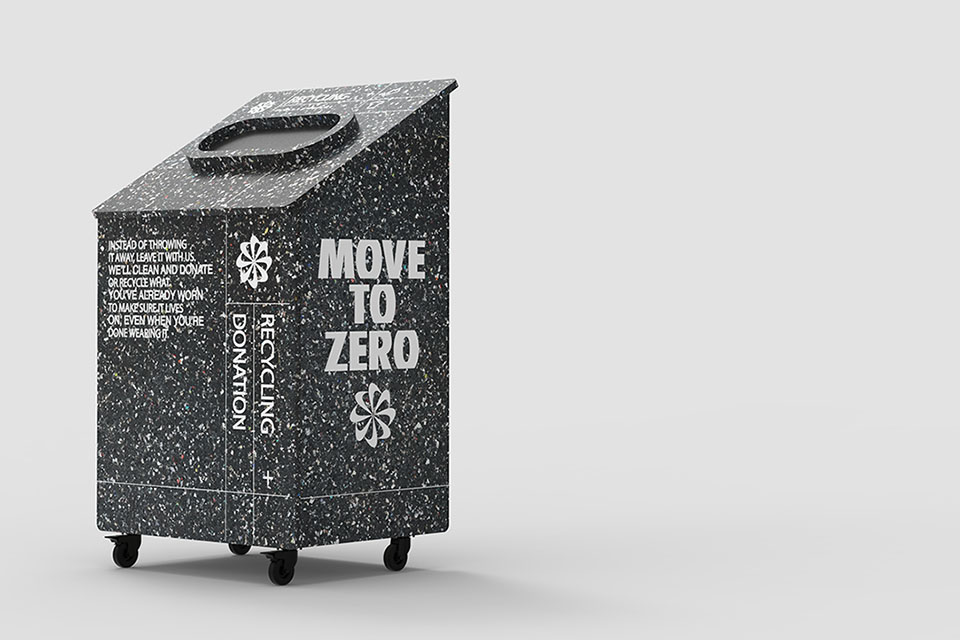 We have been working with different types of fashion waste material for the last three years. We have come up with three different ways to use it as a main source: through injection molding, rotation molding and through pressure. By mixing fashion waste with bio resin or recycled plastics we have managed to create not only hangers, but also sheet material.
Our Bio hangers are made of a combination of Bio based materials with PLA* and therefore it is 100% BIO BASED and biodegradable. The entire lifecycle: production, use and processing of the hanger is CO2 NEUTRAL. For this reason, there is no use of virgin fossil fuels. Click below to see all the options, materials, specifications and certifications.
*PLA = Polylactic acid is a polyester produced by fermentation of a carbohydrate source like corn starch or sugarcane. PLA is biobased and biodegradable.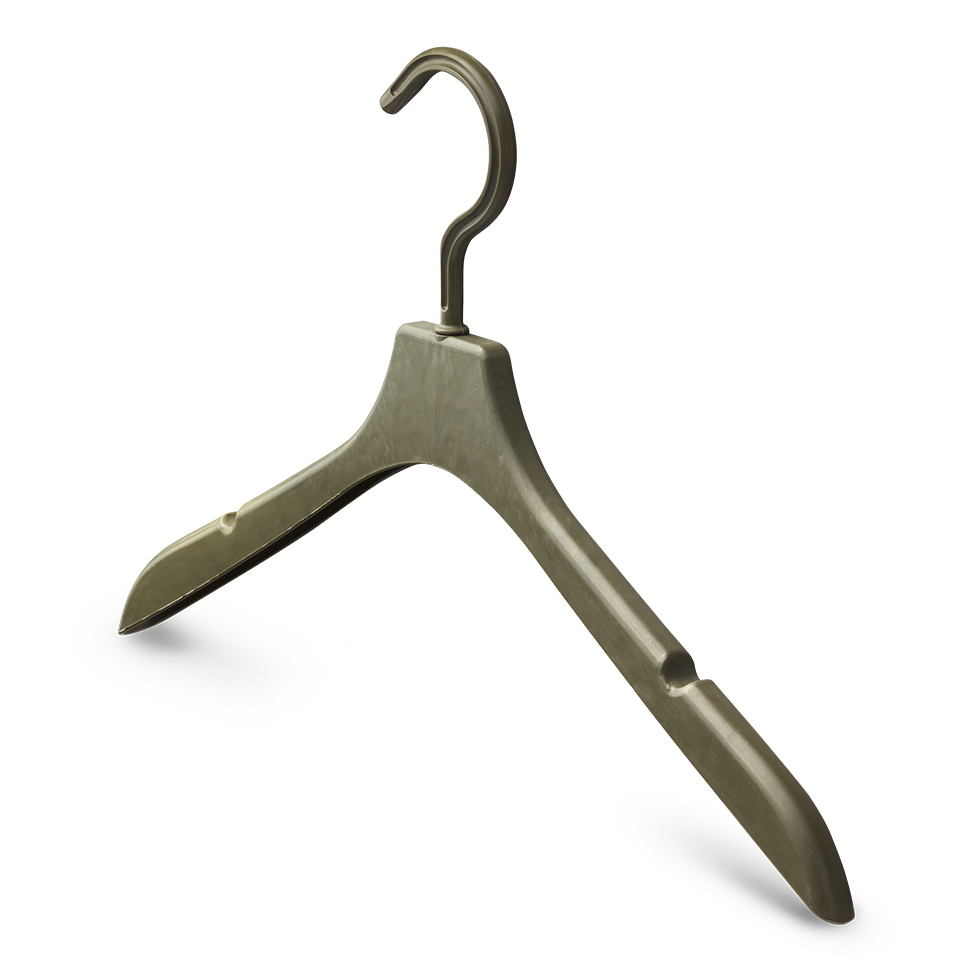 The FSC certification is given to wooden products made from responsibly sourced wood. Our wooden hangers are made from the most beautiful wood types and precision-finished down to the smallest detail.
Fully handmade with specially selected high-quality wood such as teak, walnut, beech, or oak wood, which gives them a robust and natural look while keeping your clothes in the perfect shape.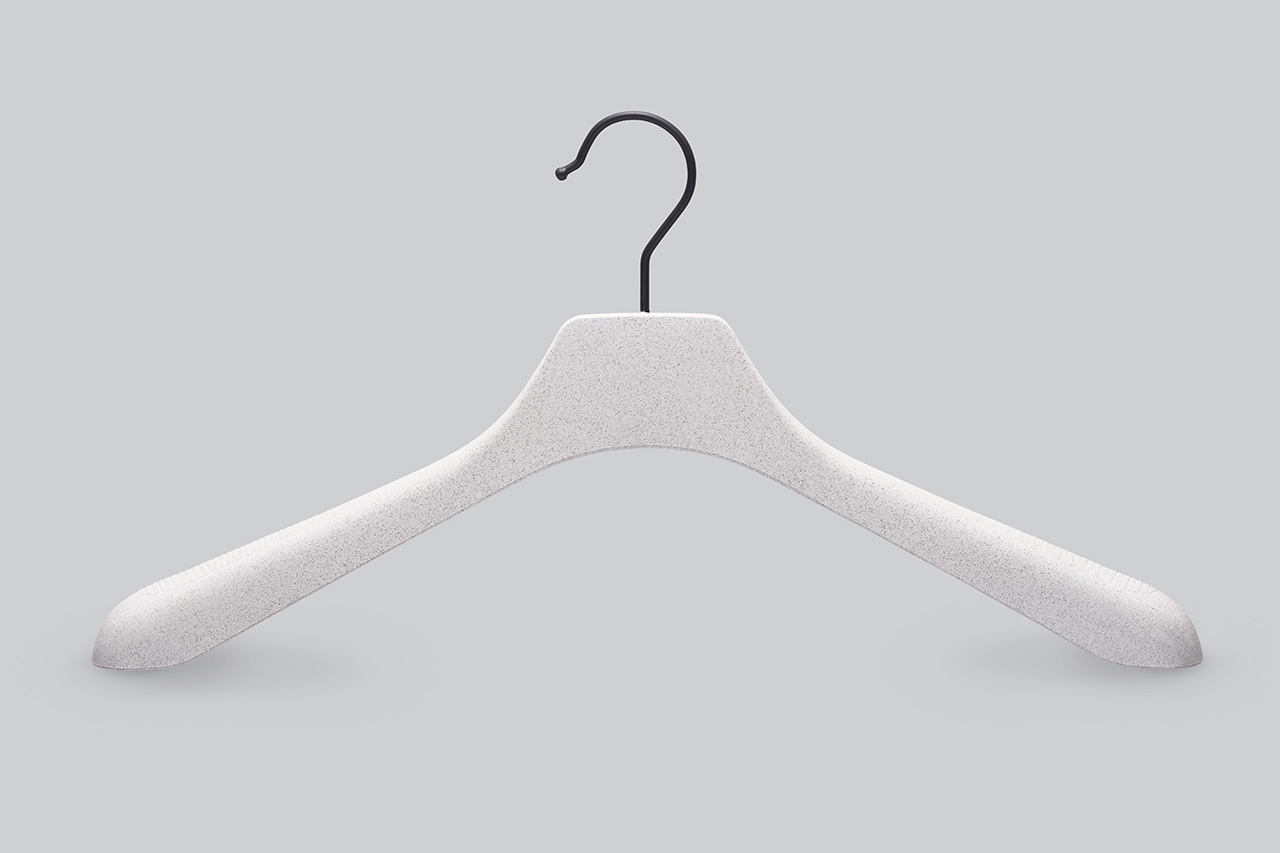 Recycled plastic hangers made with injection molding. Customize every part of the hanger: choose the color, the shape, the texture (with or without fibers) and customize your hook. We can make hangers to match your brand identity using less virgin fossil fuels.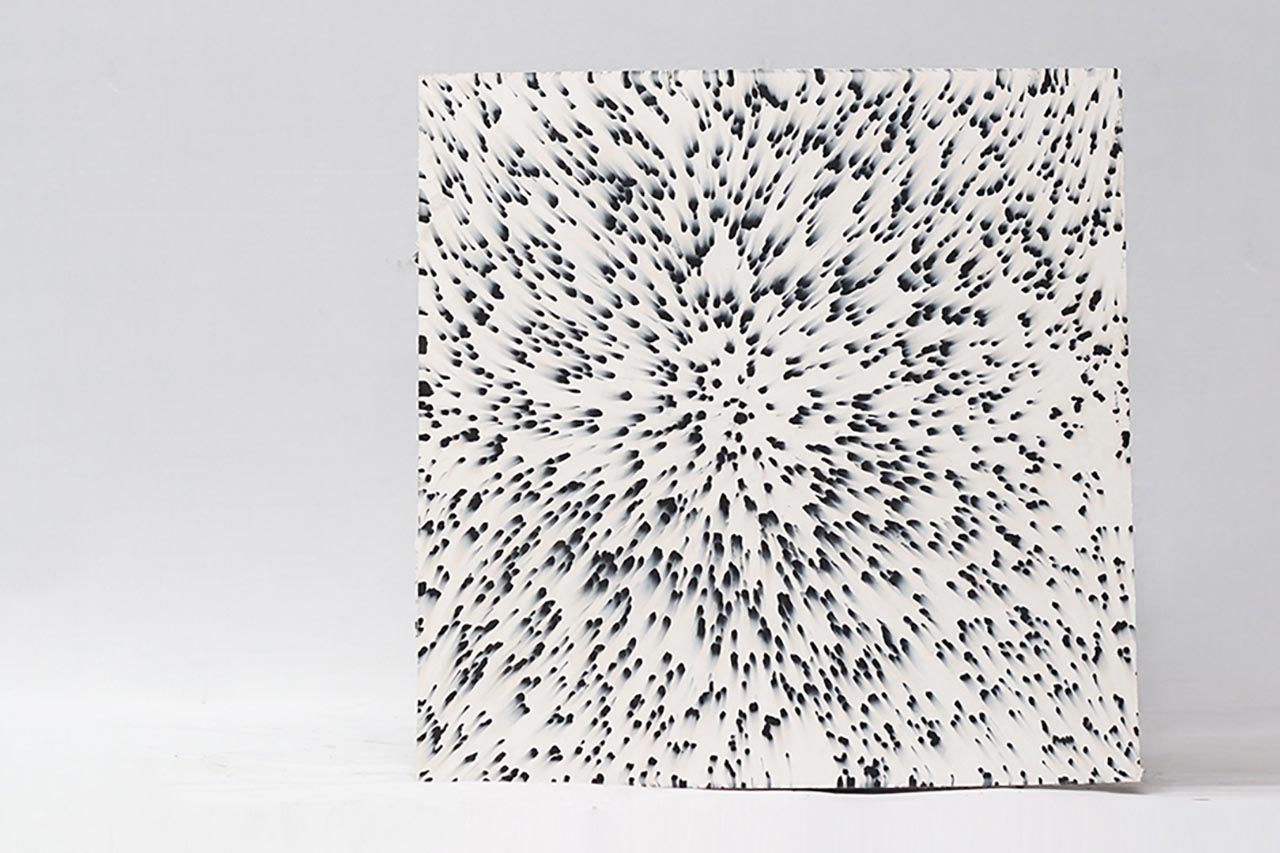 Sheet material can be made using 100% recycled plastics. Use it to create valuable vm tools for your store, like storage shelves, stools, pos objects, or anything you think of.