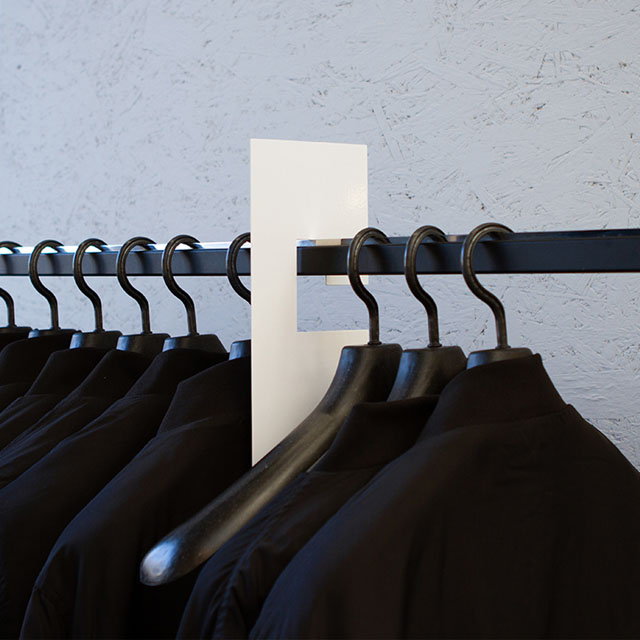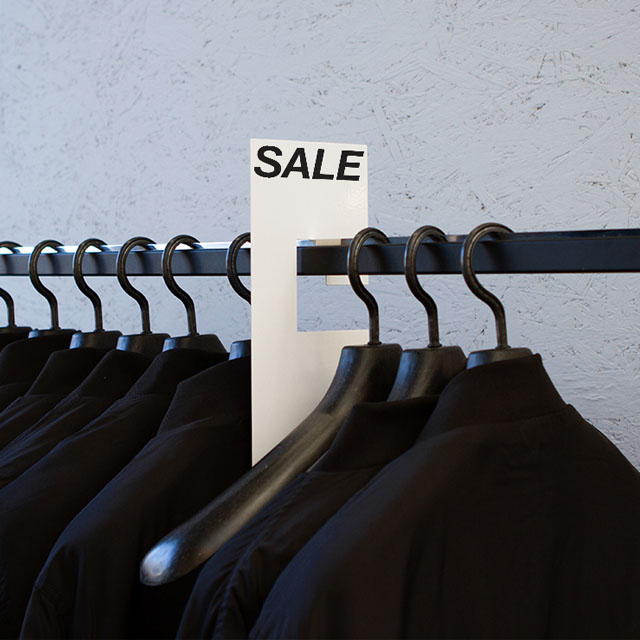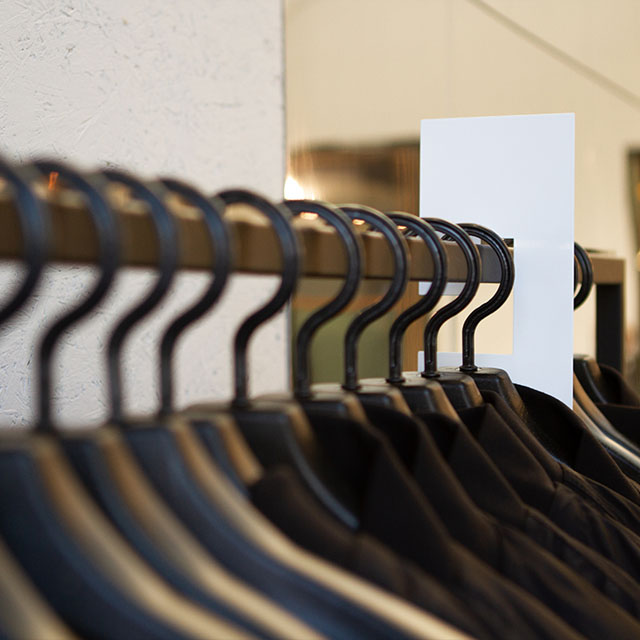 Other Collection
Hanging sign
Signage made to last. Powder-coated metal on any color you want, delivered with your branded stickers to be easily applied on your sign. Make your business stand out with well-designed signage.
Specifications
Dimensions: standard size is 120 x 330 mm. With a cutted shape to hang on your clothing racks or doors.
Material: bent metal, powder coated in any color
Optional: send us your logo or your what you wish to communicate and receive your vinyl stickers with your order.
Perfect to distinguish items on sale, specific collections, last items, do not disturb, open/closed, etc.