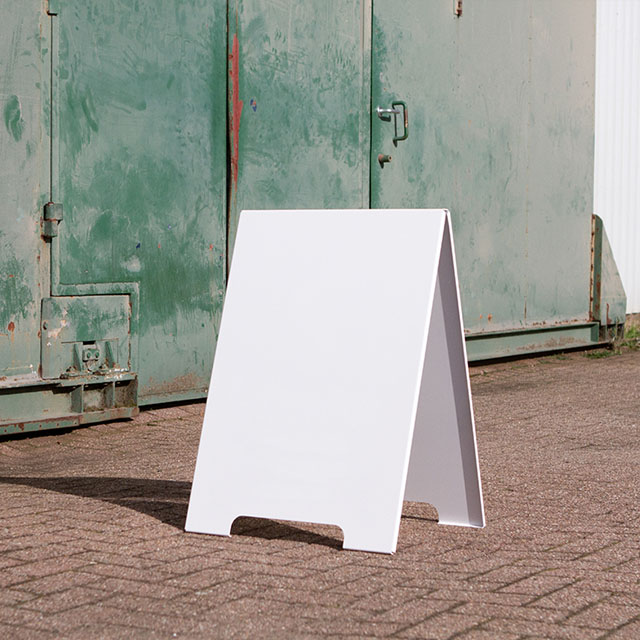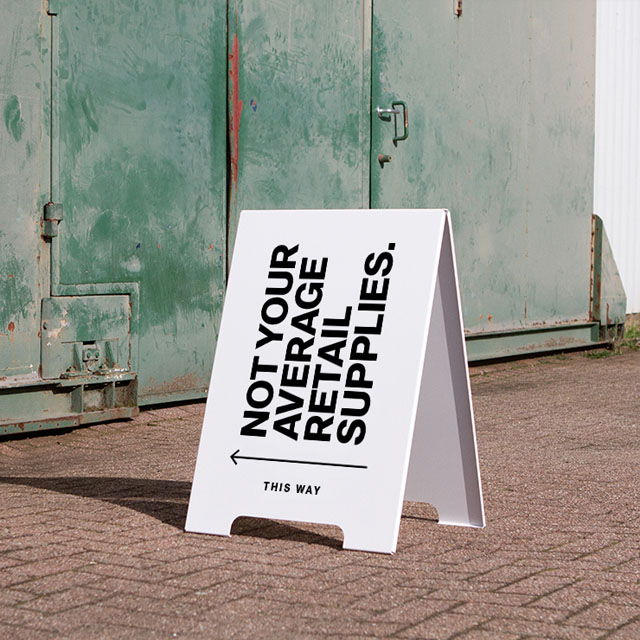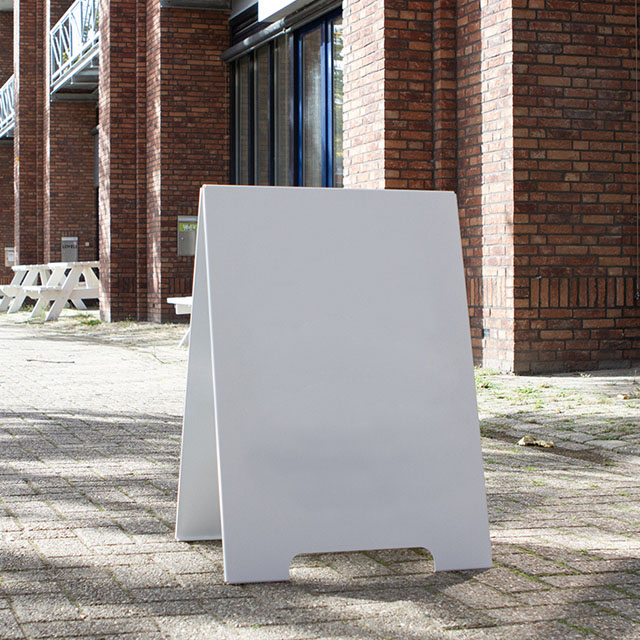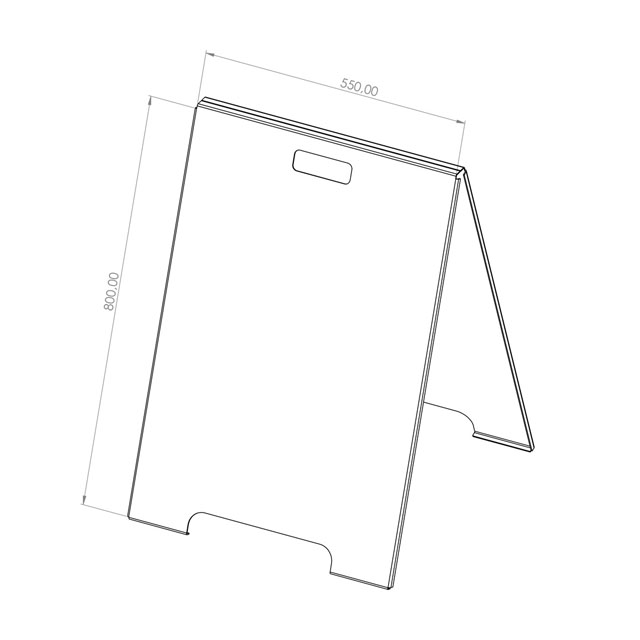 Floor Collection
Foldable Sidewalk
Signage made to last. Powder-coated metal on any color you want, delivered with your branded stickers to be easily applied on your sign. Make your business stand out with well-designed signage.
Specifications
Dimensions: standard size is 550 x 800 mm
Material: bent metal, powder coated in any color
With hinges to easily fold, and an opening to carry and store easily
Heavy weight, sturdy
Optional: send us your logo or your what you wish to communicate and receive your vinyl stickers with your order.